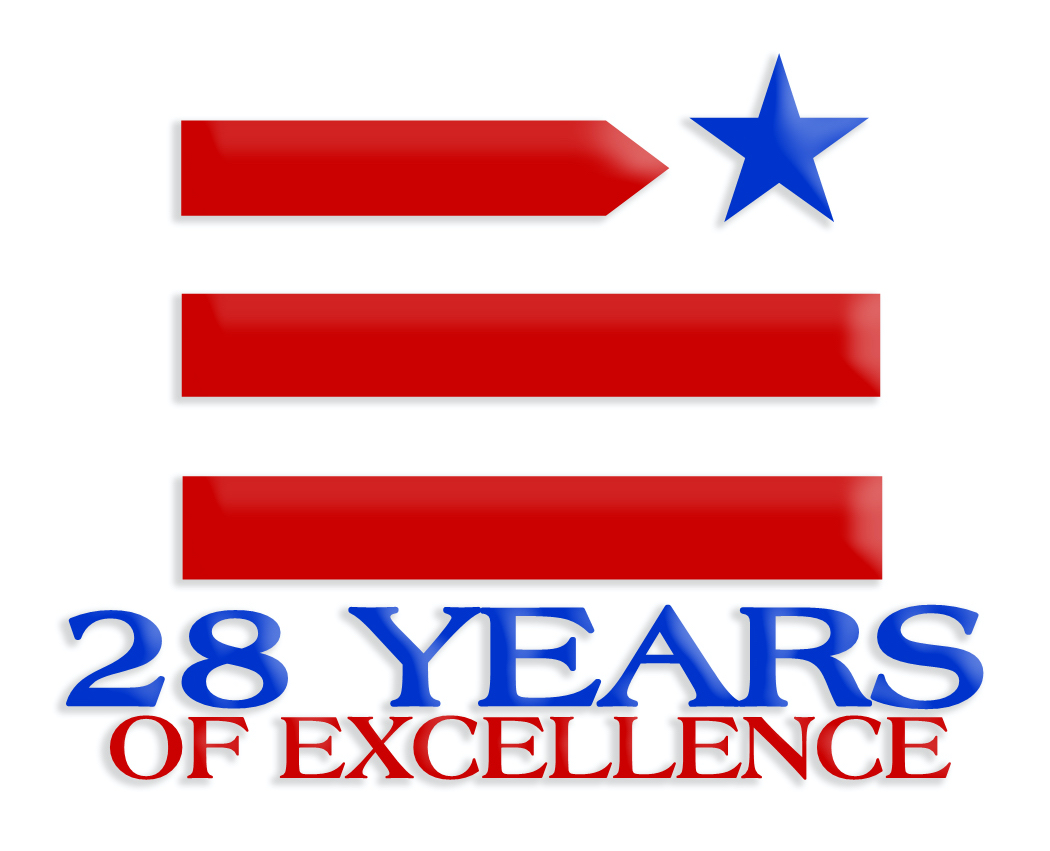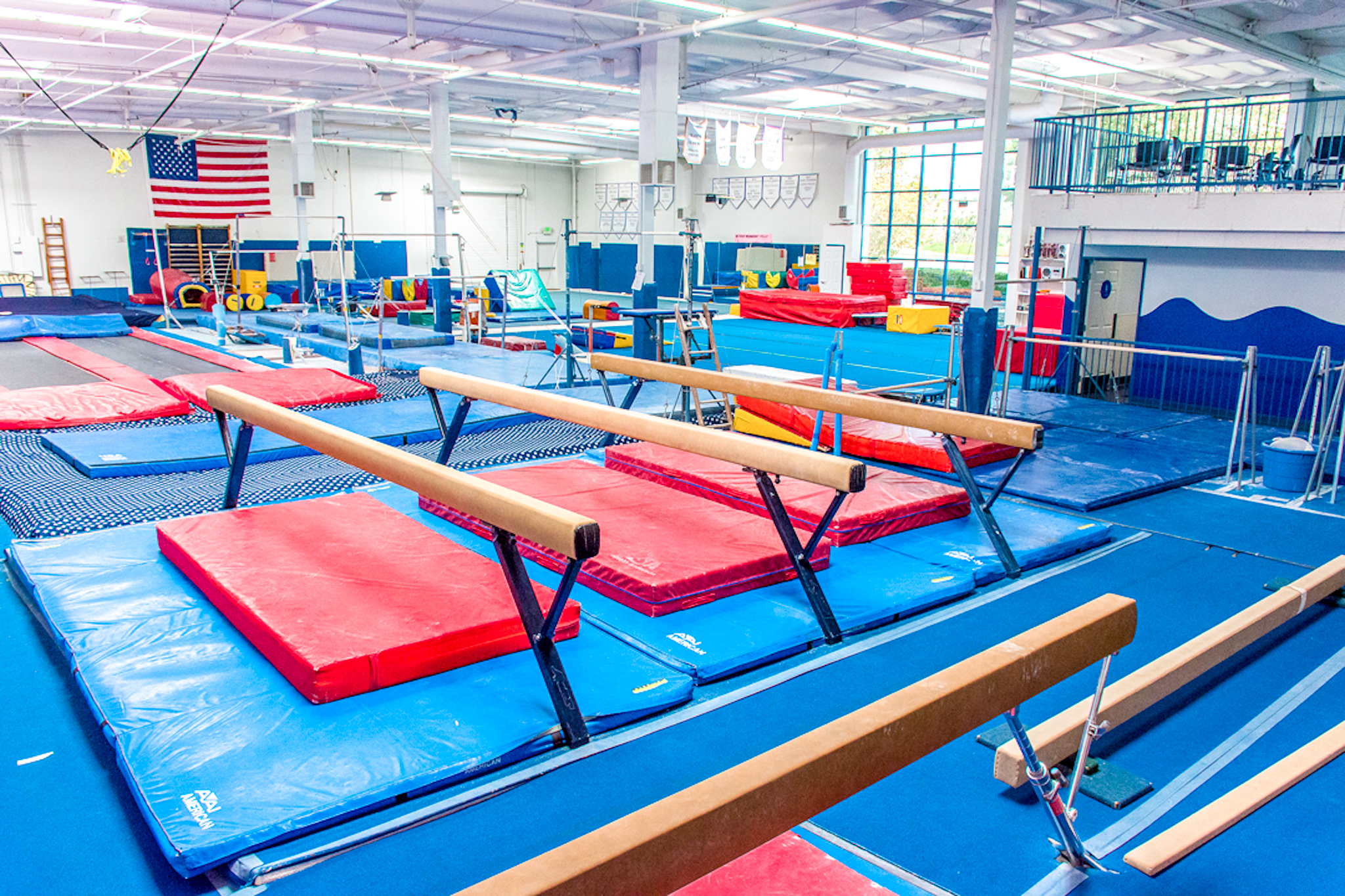 Olympica Gymnastics
Family owned, operated, and oriented since 1992, Olympica Gymnastics is one of the longest standing youth sports programs in all of South Orange County, celebrating 25 years in 2017. With over 120 different finely tuned classes and programs available, 35+ friendly and experienced staff members, and more than 1400 families from our community participating with us annually, we pride ourselves on providing an unparalleled educational experience in the sport of gymnastics that is safe, welcoming, exciting, and above all enriching for our students. From toddlers to teens, beginners to college-bound champions, we educate a wide variety of ages and levels in the sport, working with each child at their optimal learning rate and providing a tailor-made learning experience that is as unique as each student is.
The Facility
Our convenient location, visible from the 5 freeway and minutes from the 73, was carefully selected in 2002 to be the most accessible gym to the majority of families in South Orange County. Our fully air conditioned, 16,000 square-foot facility incorporates the most modern in safety equipment, including bungee harnesses, European-designed landing pits, and state-of-the-art apparatus & learning tools. The gym was designed and built from the foundation up to safely accommodate children of all ages and levels and to provide a wide variety of programs for different students, all which mom and dad can easily observe from our viewing balcony or feel confidence and comfort in when dropping off on their busier days.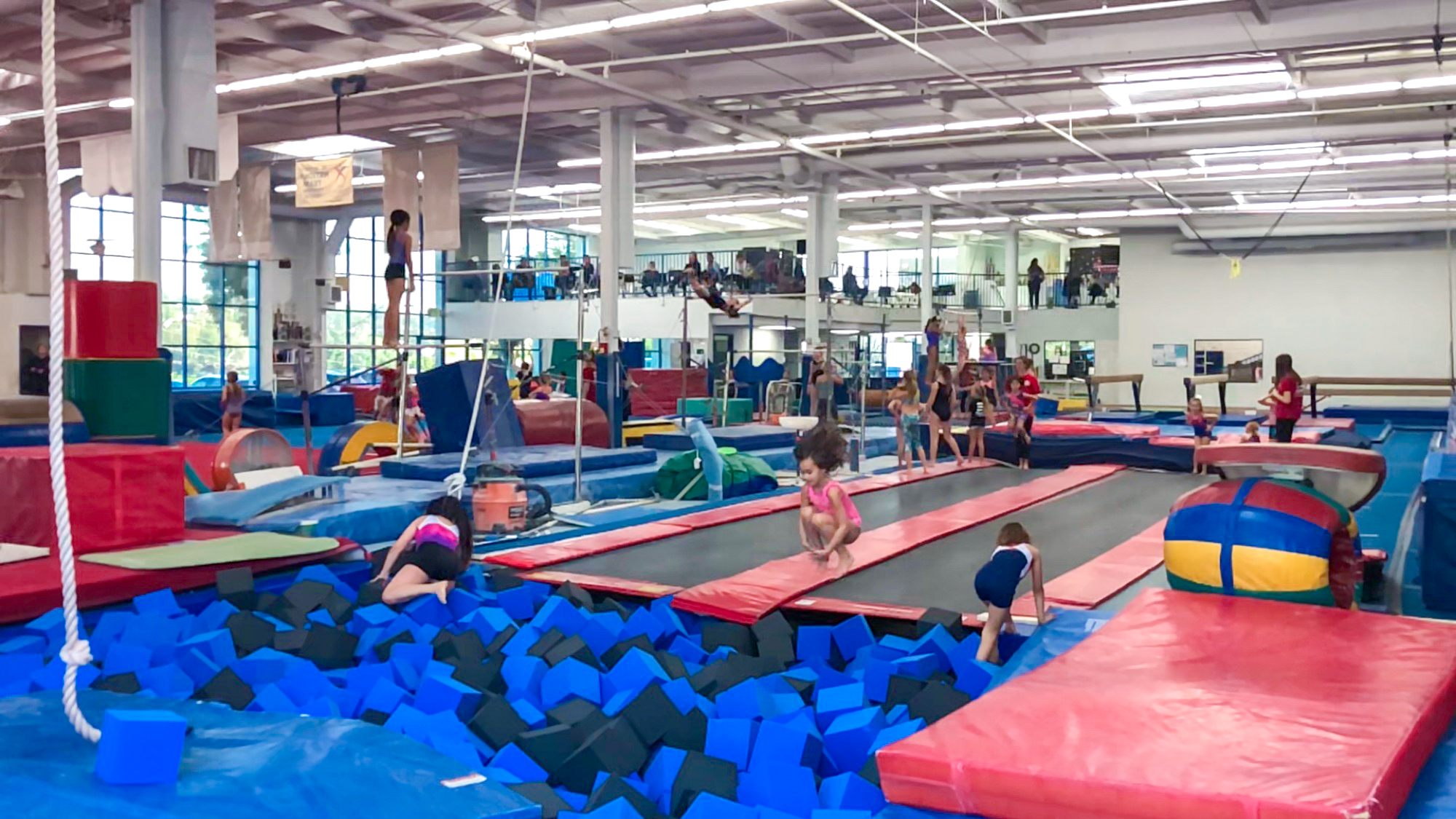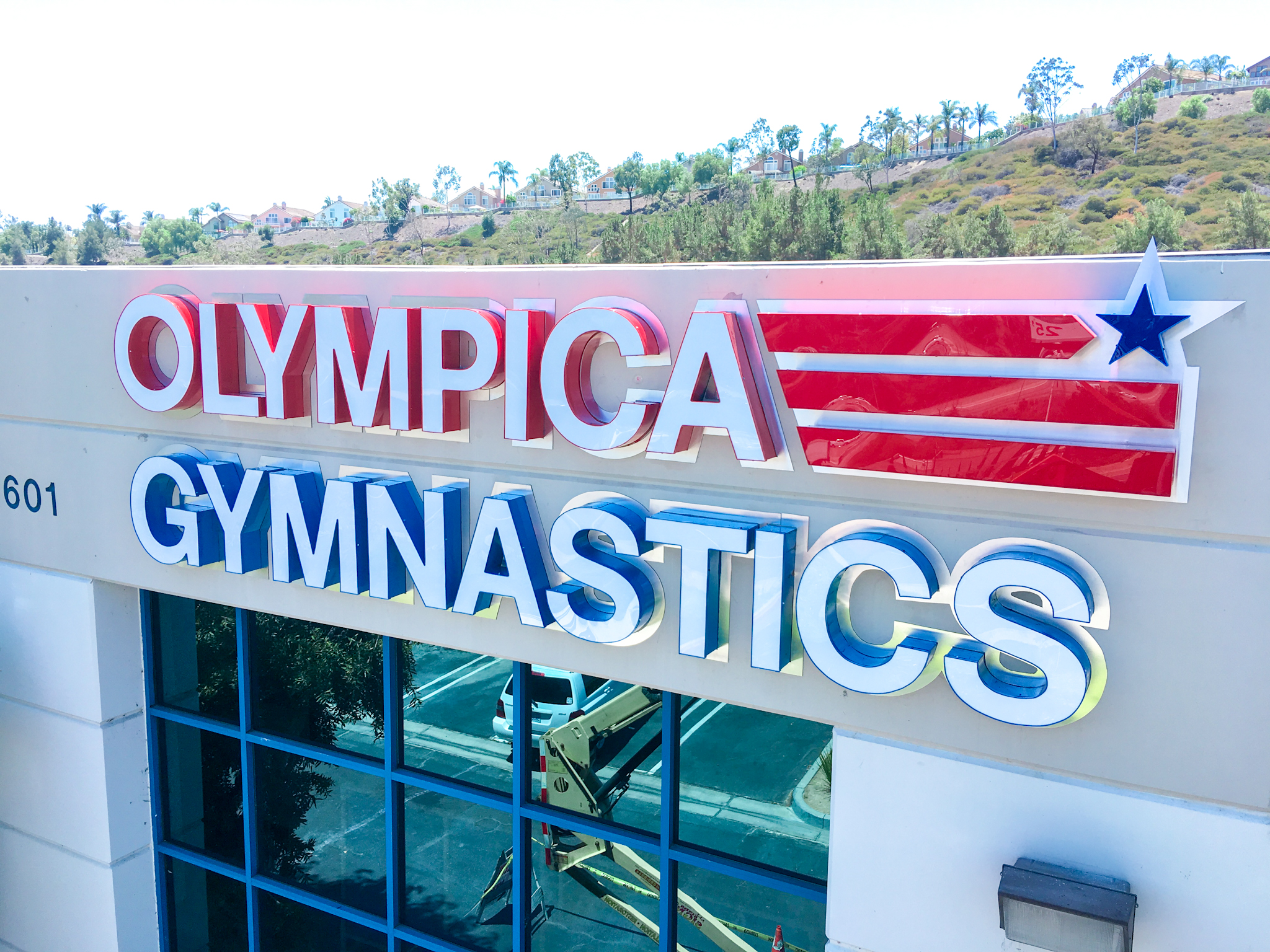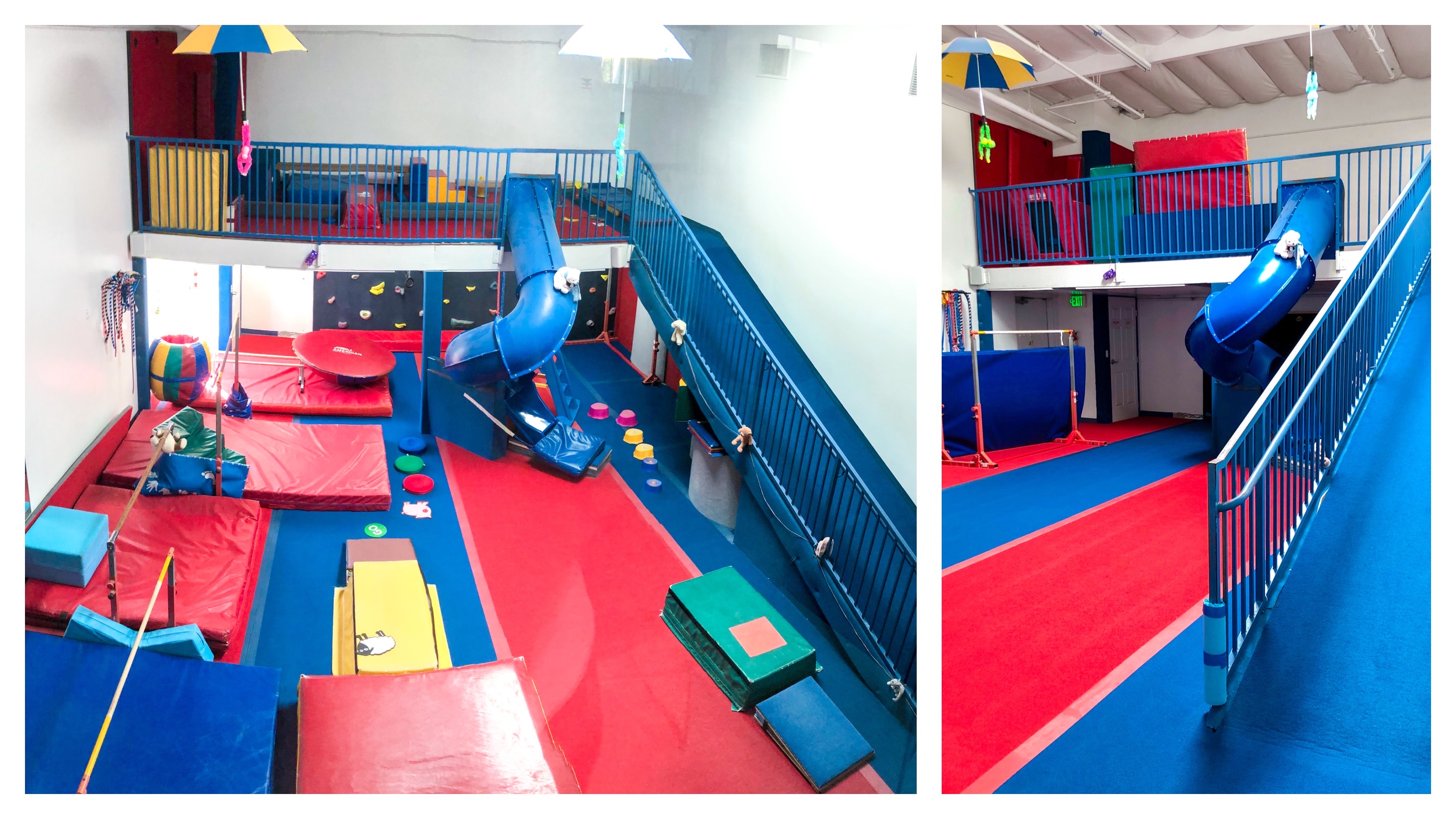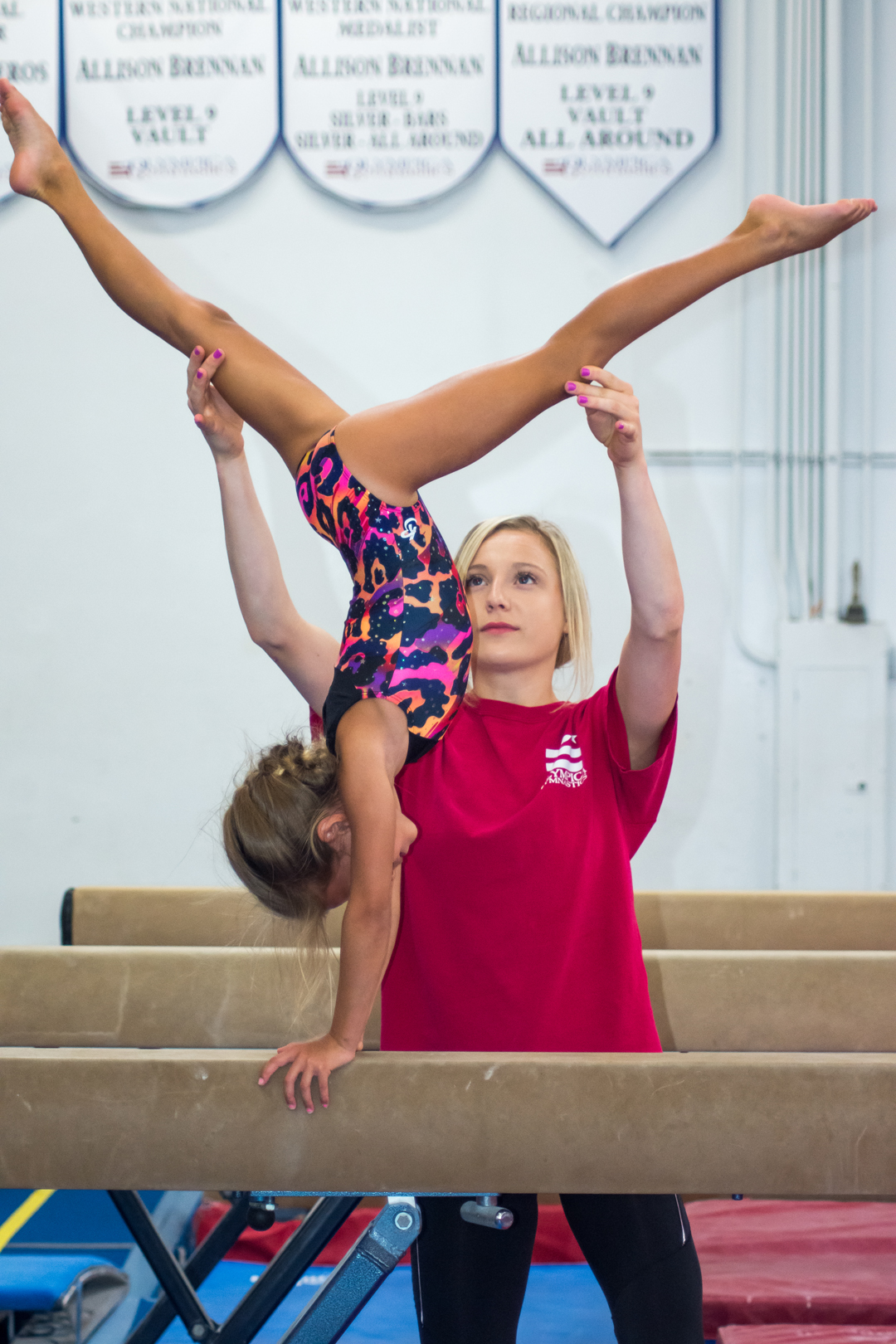 Holding a Higher Standard of Excellence in Gymnastics Education
A friendly, family-like environment where safety and education are paramount
Cleanest gym in South County – facility cleaned and disinfected 7 days a week, equipment and landing surfaces maintained regularly to highest standard of safety
Low student to coach ratio

10 students maximum (with parent) per 1 coach for toddler gymnastics, students age 16 months to 3 years
6 students maximum per 1 coach for pre-school gymnastics students 3 to 5 years old
8 students maximum per 1 coach for gymnastics students 5 and older

Individual care and attention given to each and every student regardless of age or skill level
Wide variety of learning paths tailored to a wide variety of goals within and outside the sport
Emphasis on creating a positive learning experience for a child based on their needs and goals versus driving them toward a common standard based on other students' levels and achievements
Predominantly "homegrown" competitive team members that have learned through our program since their introduction to the sport
Veteran staff supervisors overseeing all gymnastics programs and activities at all times
Customer service staff available during nearly all operating hours and on the weekend
The Philopsophy
The benefits of gymnastics training can be tremendous and endless alike. Most importantly, they don't have to be exclusive to the sport itself when the proper philosophies and methods are in place. We pride ourselves on developing not only great athletes, but great people. Our goal at Olympica Gymnastics is to improve the athleti-cism, confidence, and self-esteem of every student, all through an educational experience that is optimal for each unique student. And without ever sacrificing quality, the cost of the program will always be kept at a level that is affordable to the majority of the families in the communities that we serve.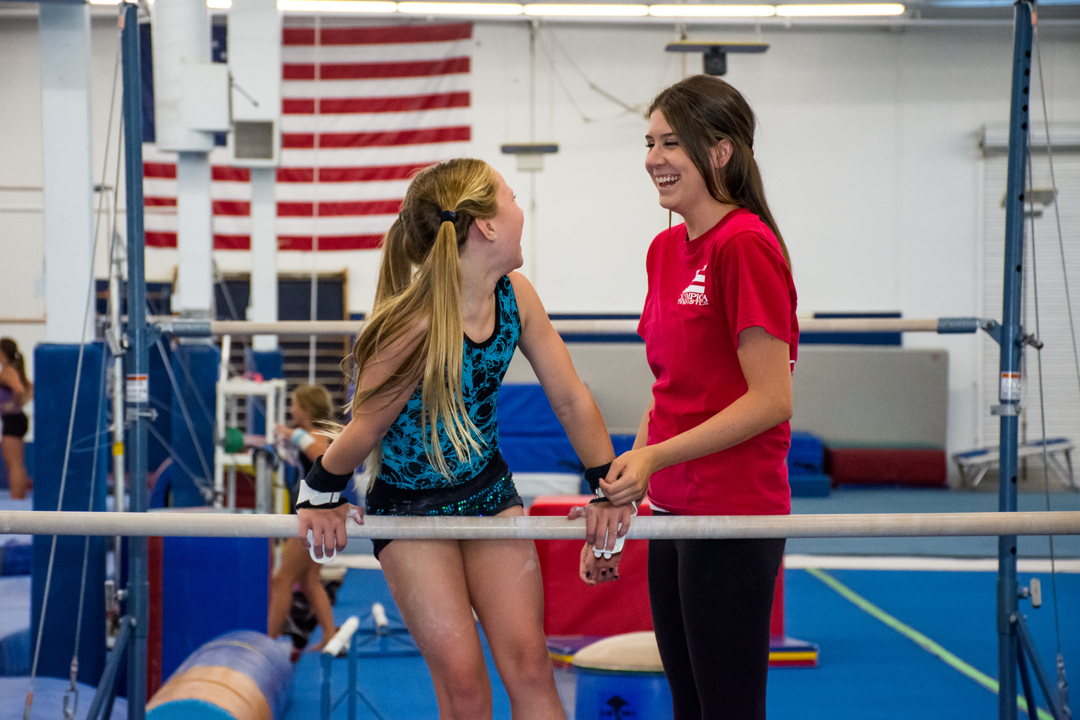 Skills for Sport. Lessons for Life.
The Staff
The sport of gymnastics is unique, as is each child in their strengths, challenges, personalities, and optimal process of learning and progressing through it. We believe a coaching staff should both understand and reflect this. With literally centuries of combined gymnastics experience across our selectively curated staff, we offer an experience to local families that is not only of the highest standard and expertise in the sports, but one that is best molded and matched to each individual student.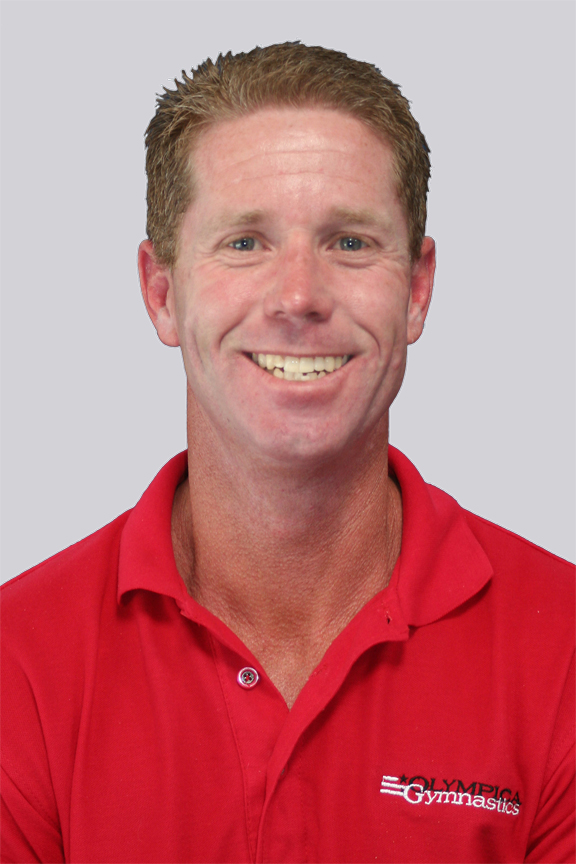 As both Head Coach of Olympica's Jr. Olympic Teams and Generarl Program Director of Olympica's recreational programs, Brent has been instrumental in shaping the esteemed, ever-evoloving competitive program and philosophy perpetuated by our Olympica teammembers and staff. Brent's event specialties are uneven bars and vault at the highest competitive levels.  He has been a part of the Olympica family since 2012.  Full bio coming soon!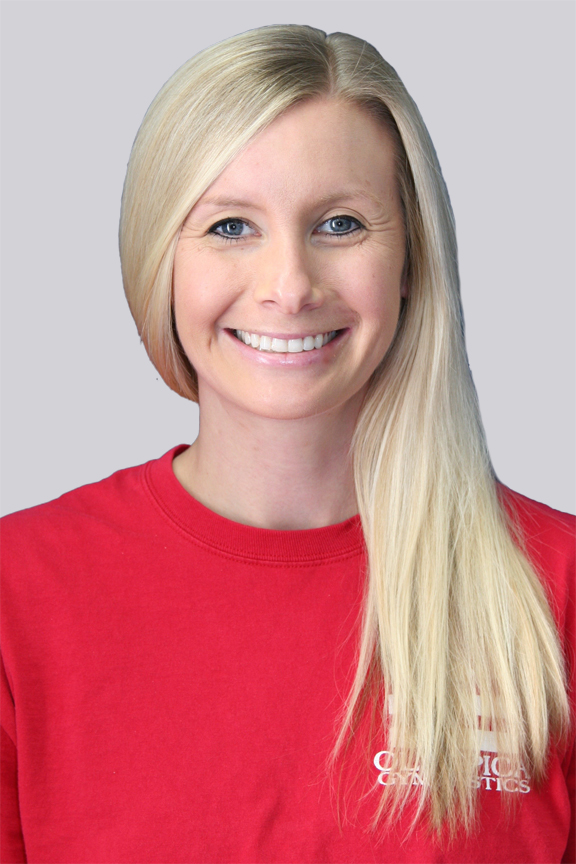 Assistant Coach of Olympica's Jr. Olympic Teams, Corrie has been part of the Olympica family since 2012 and was a high-level competitive gymnast herself for many years. Corrie's event specialties are balance beam and floor exercise at the highest competitive levels.  Full bio coming soon!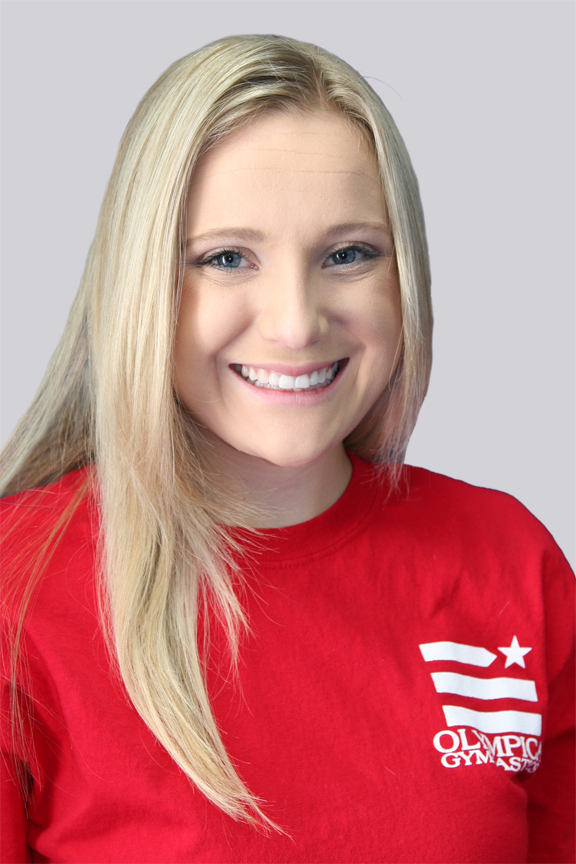 Kaylee was a well-decorated Level 10 gymnast who trained at the Elite level with many knowledgeable coaches from around the world. She began assistant coaching at 16 years old as a level 10 gymnast and became a developmental team coach at 18. She has now been a compulsory/optional team coach for four years. She fell in love with the sport at the age of two and her passion continues to this day. Kaylee firmly believes that every child deserves a champion–an adult who will never give up on them, who understands the power of connection, and insists that they become the best that they can possibly be. She finds herself most inspired by the balance beam. It takes a massive amount of courage to get up and perform an artistic and dynamic routine on 4 inches. Kaylee enjoys coaching all levels, but her favorite, which she also finds most challenging, would be the compulsory team levels 3-5. The most rewarding thing in her professional career has been watching young athletes develop into accomplished well-rounded champions, not only in skill level, but also in character development.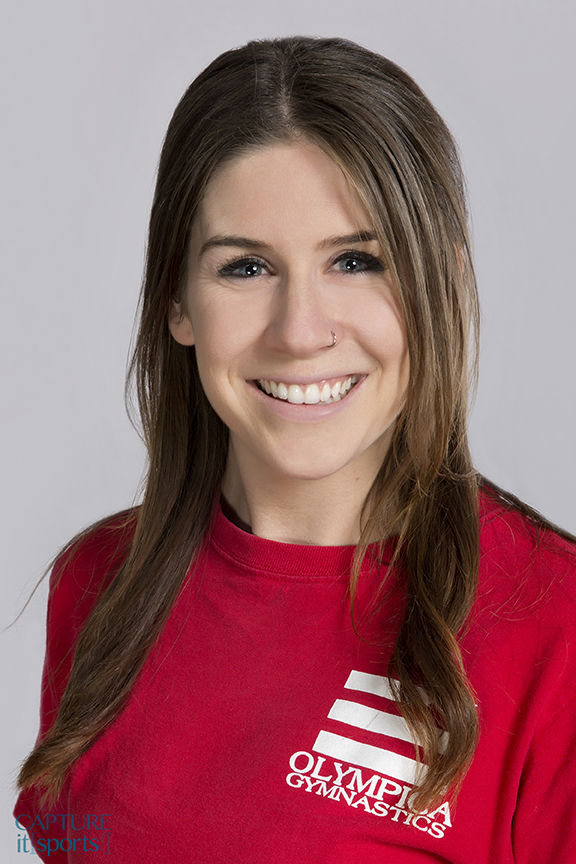 Clare discovered the sport of gymnastics at age 6 and has been involved ever since. At age 15 Clare began coaching and now has almost 10 years of experience in a variety of levels ranging from preschool to competitive programs. This is Clare's third year coaching competitive team at Olympica and discovered a true love for coaching Optional Uneven Bars. Clare describes the fast paced setting of bars as a true testament to both mental and physical toughness, incorporating elements of extreme strength with a quiet beauty that require both power and flexibility. She is most inspired by the infectious motivation that the girls find in everyday successes after feeling their hard work pay off. Clare is also currently a student and plans to attend CSU Long Beach where she will major in Human Development with a minor in Psychology. After receiving her Bachelor's, Clare plans to pursue a Master's degree in School/Clinical Counseling and continue working with children.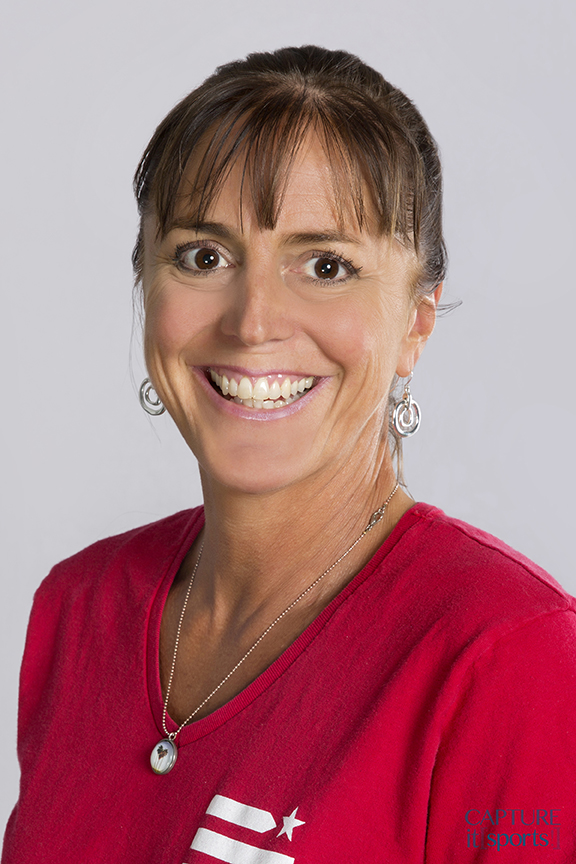 Tracey is a "jill-of-all-trades" at Olympica! She has been coaching recreational gymnastic of all ages, toddlers to teens since 1998, and at Olympica since 2001. One of her favorite parts of the job is being a tot's first experience with a teacher, not only the sport of gymnastics, but in any structured learning environment for many. Tracey says, "I love to watch families grow, while they watch me grow old!" She has also been the birthday party coordinator for 12 years with Olympica and loves being a part of making memories for families and friends while introducing gymnastics to so many children who had yet to experience it. Over the last two years, Tracey has also begun working with special needs children at Olympica in a one-on-one setting, which has been as great an experience for her as it has been her students, an done she feels very fortunate to have. Much of Tracey's time at Olympica is spent interacting with parents as well, in her role as Accounts Manager and Office Supervisor!