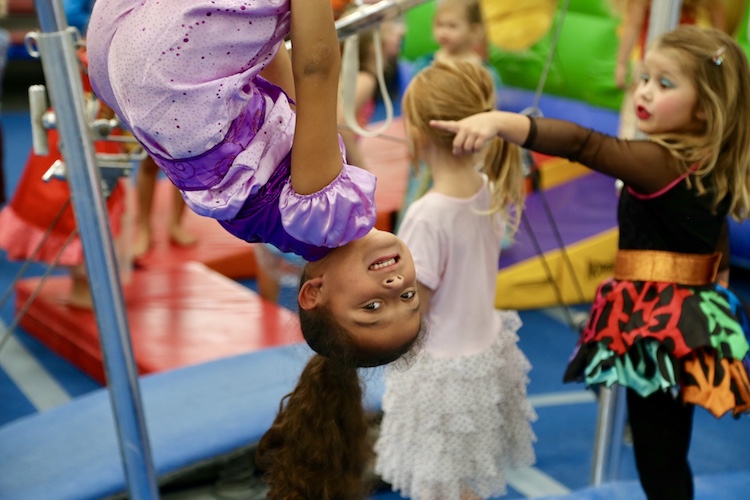 Need a break? You've certainly earned one. Whether the kids are enrolled in classes with us or not, you can drop them off with their favorite Olympica coaches one Saturday evening each month (usually the third Saturday), while you go paint the town red, jet off to Napa for a casual evening, or just achieve a zen moment basking in the serene silence that magically befell your home. The kids will have the time of their lives doing supervised activities on all the coolest gymnastics equipment and apparatus— trampolines, foam pits, bars, beams, bounce house and more. We'll provide pizza dinner and make sure to wear them out upon pickup!
Parents' Night Out runs from 5:00 to 9:00 PM and is for ages 3-12 years old (must be potty trained). Pre-Registration is required, so give us a call or stop by in advance to inquire and save your spot (online registration coming soon!). Ask about sibling and member discounts, too.
These events fill up quickly, so stop by our front desk as soon as possible to reserve your spot. See you there!
Skills for Sport. Lessons for Life.