Flip or Treat! Olympica's Referral Rewards
October 15, 2019

-

October 31, 2019

Free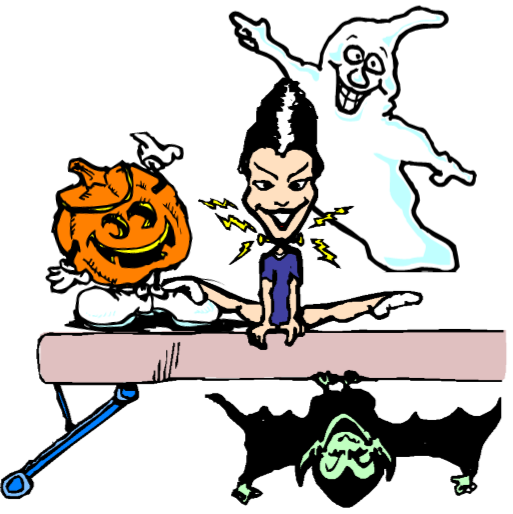 Halloween is one of our favorite times of year here at Olympica, and you'll certainly notice by the decorations going up this week.
To celebrate the spooky holiday, and moreover to thank you, our Olympica parents, for your continued dedication to our program and your child's development in the sport of gymnastics, we're going to be resurrecting our Halloween Rewards Program this month. It's a great way to get free OGA credit toward your tuition while helping us introduce new kids to our program. New sign-ups will also get a special discount, so everybody wins! Best of all, it's so simple…it's SCARY.
Here's all you have to do to participate in the "Flip Or Treat" Halloween Rewards Program…
-First, collect a stack of "Flip Or Treat" cards from our front office.
-Second, write your name on the back of each (so we know whose account to credit)
-Third, pass them out with the candy on Halloween and give away to friends.
-Last but not least, receive $25 in tuition credit for EVERY referral that signs up at OGA with one of
your cards.
No, there are no limits on how many referrals you send our way. If 20 people sign up with your cards, then that's $500 on your account. It's as easy as dropping a card in a bag each time you hand out Snickers & Skittles to the neighborhood pirates and princesses on the 31st.
More information will be handed out during classes and cards will be available for pick-up next week.