Courtesy of Patch.com and AlisoLagunaNews.com
"Olympica Gymnastics Wins Big at San Diego Classic
RANCHO SANTA MARGARITA, CA — Olympica Gymnastics Level 8 team celebrated a first place finish in the San Diego Classic Gymnastics competition over the weekend, they reported.
Young gymnasts from across south Orange County competed in the event, including Kaitlyn Driessen of Rancho Mission Viejo who won the All Around Champion award with her overall score of 36.250. Driessen took home a silver on the vault, scoring 9.225 as well as a gold in the floor event, scoring 9.425.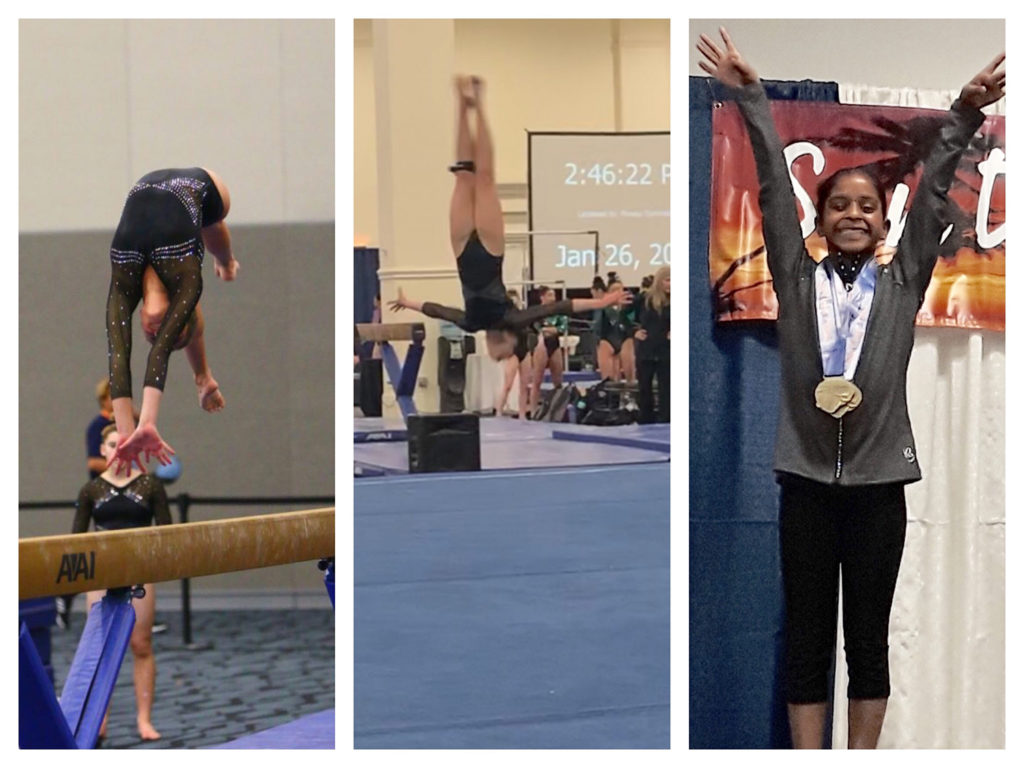 Julia Rojas of San Clemente took home the gold in bars and beam, Aliso Laguna News reported. She scored 9.500 on the bars, and 9.450 on the beam, respectively.
In the Level 6 middle division, Aliso Viejo resident Bela Block won silver on the floor, scoring 9.450. Mission Viejo resident Addison Malue won bronze on vault scoring 8.900.
Other winning Level 7 gymnasts included Ladera Ranch resident Cameron Craycraft, who won silver on the beam, scoring 9.050.
As for the Level 8 youngers, Aliso Viejo resident Holly Carter placed third in floor competition, scoring 9.500 and Ladera Ranch resident Samantha Hayes tied for third on bars, scoring 9.150.
The Level 9 competitors scored well, with Dana Point's Natalie Bray taking home silver on the vault, scoring 9.175, as well as the bronze medal for All Around category. Mission Viejo resident Zita Conot took gold in the floor exercise, scoring 9.400. She also took home a bronze in the vault, scoring 9.025."