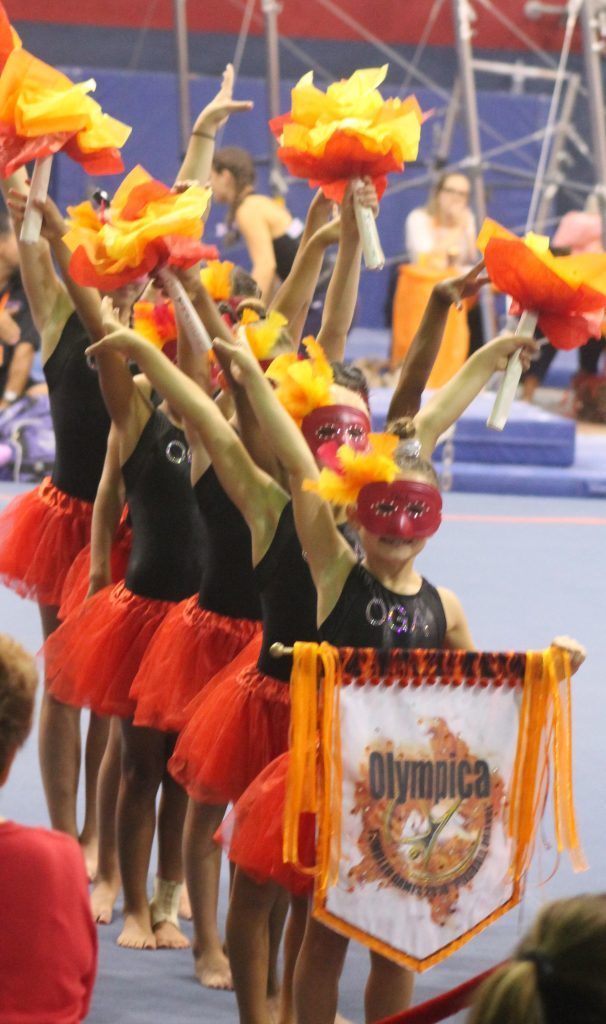 Our Olympica Compulsory Level Team girls kicked off their season in style and with authority at the opening meet of the season. Our Level 3, 4 and 5 girls had 8 total podium finishes at the Tumbler Games in Fountain Valley– way to go Olympica girls! Check out what the Aliso Laguna News had to say about it below or click the image to view the article online!
"The Laguna Hills-based Olympica Gymnastics Academy began their compulsory season this past weekend at the Tumbler Games Invitational in Fountain Valley.  Olympica's Level 3, 4 and 5 teams enjoyed early success.
In Level 3, Emme Gilchrist (Ladera Ranch) placed second on vault in the 7-year-old division with a score of 9.075.
The Level 4 team earned 5 top 2 awards. In the 6-8-year-old group, Sasha PourTeimour (Mission Viejo) took first place on floor with a score of 9.325 and Teagan Blandford (San Clemente) took second place on bars with a score of 9.075.
In the 9 year-old-group, Reese Larson (Aliso Viejo) took second place on vault with a score of 9.2 and teammate Adison Rusin (Laguna Niguel) took second place on beam with a score of 9.35. Eleven years old, Edie Whalen (Laguna Hills), tied for second place on beam with a score of 9.1. In the 9-10-year-old division in Level 5, San Clemente's Madeline Snedeker took first place on vault with a score of 9.35 and Kirra Schmitt tied for second place with a 9.275."