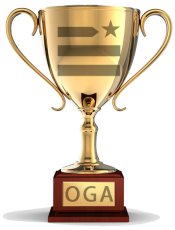 A BIG congratulations to our GYM Teams for a job well done this season!  All three teams competed in the championship meet on May 18th and 19th at SCATS Gymnastics in Huntington Beach.  
Coach Paige's Level 2 Team, "The Seven Reds" took SECOND PLACE overall. Team Member Slaveya V. went 2nd All Around after coming in 4th on vault and 2nd place on bars, while Yasmine M. was close behind at 3rd All Around, supported by solid scores and a 4th place finish on floor. Other highlights included Delaney G's silver medal on beam, Alya P.'s bronze on bars, and 4th place finishes for Bridget B. and Kate M. on bars and tumble track, respectively.. 
Across both of the Level 3 divisions competing, Hannah B. from Coach Jordyn's "Teal Angels" placed FIRST on Floor and 5th All Around, while Chloe Y. took the silver on vault!
Overall, all of our girls across Levels 1 through 3 had a fabulous season and came away from their championship meets with several medals in hand! Great job Olympica girls!  We are so proud of you!
For more information, check out the GYM Team section of our website, visit our Front Desk, or send us an email!