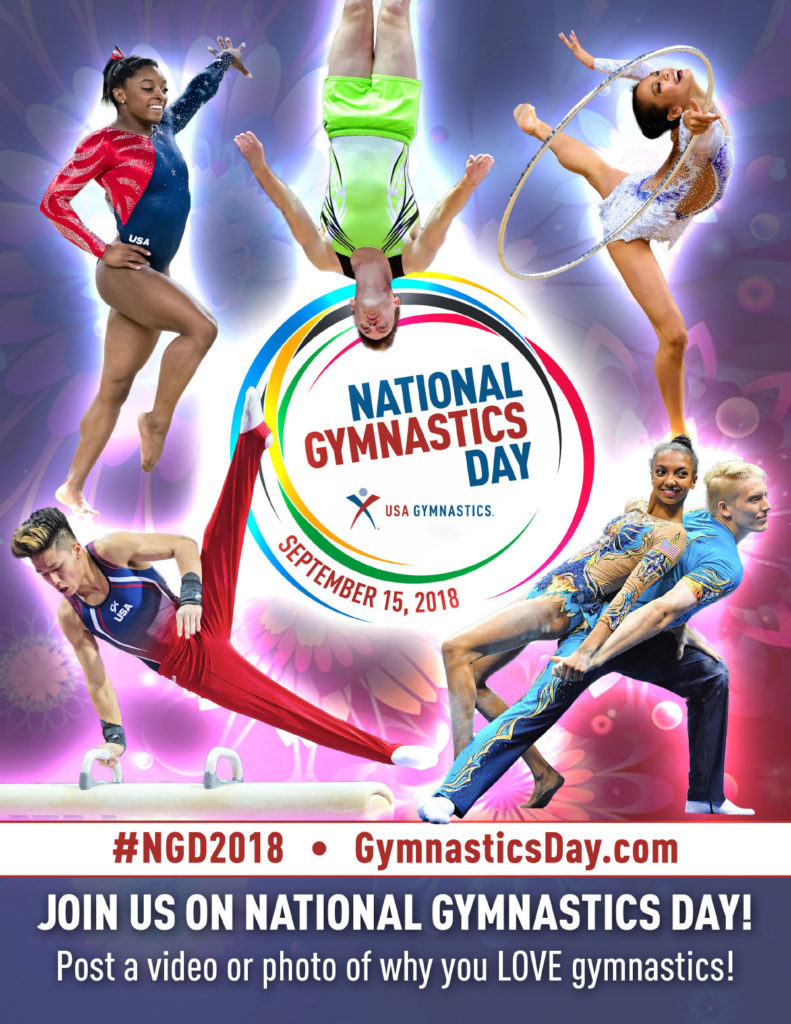 Join us on September 15th from 1 to 4 PM for Olympica's National Gymnastics Day Celebration!
Like last year, Olympica will be celebrating with an extra special event from 1:00 to 4:00pm.  This first fun event of the school year is FREE to anyone new to Olympica and also to all current students that bring a friend new to Olympica.  Current students coming without a friend, will get a special price of just $10,  Additionally, we will be offering a $25 referral credit to the current member along with any friends (new students only) that sign up for Olympica classes by September 30th after attending the event!  That's a $25 credit each!
It's an easy and fun way to get credit toward your gymnastics tuition while sharing your gym experience with others, and there's no limit to how many friends you can refer.  Join us for gymnastics, demonstrations, challenges and contests, games, , and TONS OF FUN on 9/15!  Please RSVP at the front office. Space is limited and a registration form is required for all non-member friends.  For more information, please call 949-582-3329.  Can't wait to see you there!