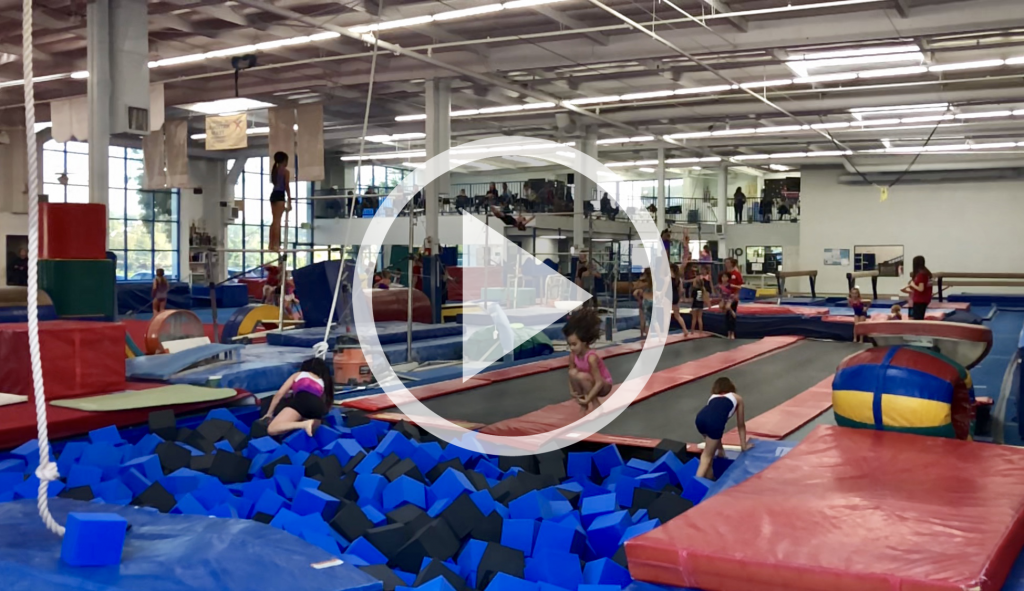 Olympica Upgrades! Click to see the new pit in action!
Thank you to all of our Olympica families for a fantastic 2017. We appreciate your enthusiasm and patience while we do these AWESOME upgrades in the gym for your little ones!
We're very excited to have everyone enjoying the (drum roll please) BIGGEST GYMNASTICS PIT IN ORANGE COUNTY!  We look forward to improving both the fun and safety for our students of all levels with this awesome new addition. We think it will be great for Olympica birthday parties and camps too, but we'll let you be the judge.
The loose foam pit addition comes after a long list of new mat and skill builder purchases in the second half of 2017, as well the renovated red floor, and the Tot & Mighty Mite room, which still has some exciting secret items on our list, which should be checked off in the next few months.
Also in 2018, Olympica families can look forward to the center "cloud" pit being overhauled completely. The pit in its current state (while safe, looks less than stellar), was only ever intended to be a temporary solution. Unfortunately, delays beyond our control extended its stay.  After some serious planning, engineering and material sourcing over the last 6 months, though, we can look forward to an exponentially better experience with the forthcoming pit, one that will be great for the kids. We're hoping to have this pit installed by the end of February, but we'll keep you updated along the way!
Last but certainly not least, we are in the works of changing our class management software to give a state-of-the-art and interactive experience for gym parents, including the long awaited auto-pay feature, enabling automated payments to be made each month from a checking account of your choice each month, just like your 24 Hour Fitness membership (yeah we haven't been this year either).
Thank you again for your patience in these regards!  You, our Olympica families, are what make the gym wonderful for us. So, we always want to take the right steps in returning the favor, and providing you all with the best experience and facility possible. We look forward to continuing to do so in 2018.
Thank you for having your family be part of ours here at Olympica!